10 reasons you should hire a doula for your baby's birth
Here at boober we can think of a million reasons why doulas improve the birthing experience for many. No matter what your plan is—a home water birth, a hospital birth with an epidural, an unmedicated hospital birth, a planned cesarean, or otherwise—a professional doula can provide you with one-on-one personalized care during this transformative experience.
Doulas not only help you move through labor; they also provide critical support and guidance through those pivotal first hours with your baby. With that in mind, these are the top reasons why you should consider hiring a doula:
1. Because birth is intense, and you want a professionally trained person to guide you through it.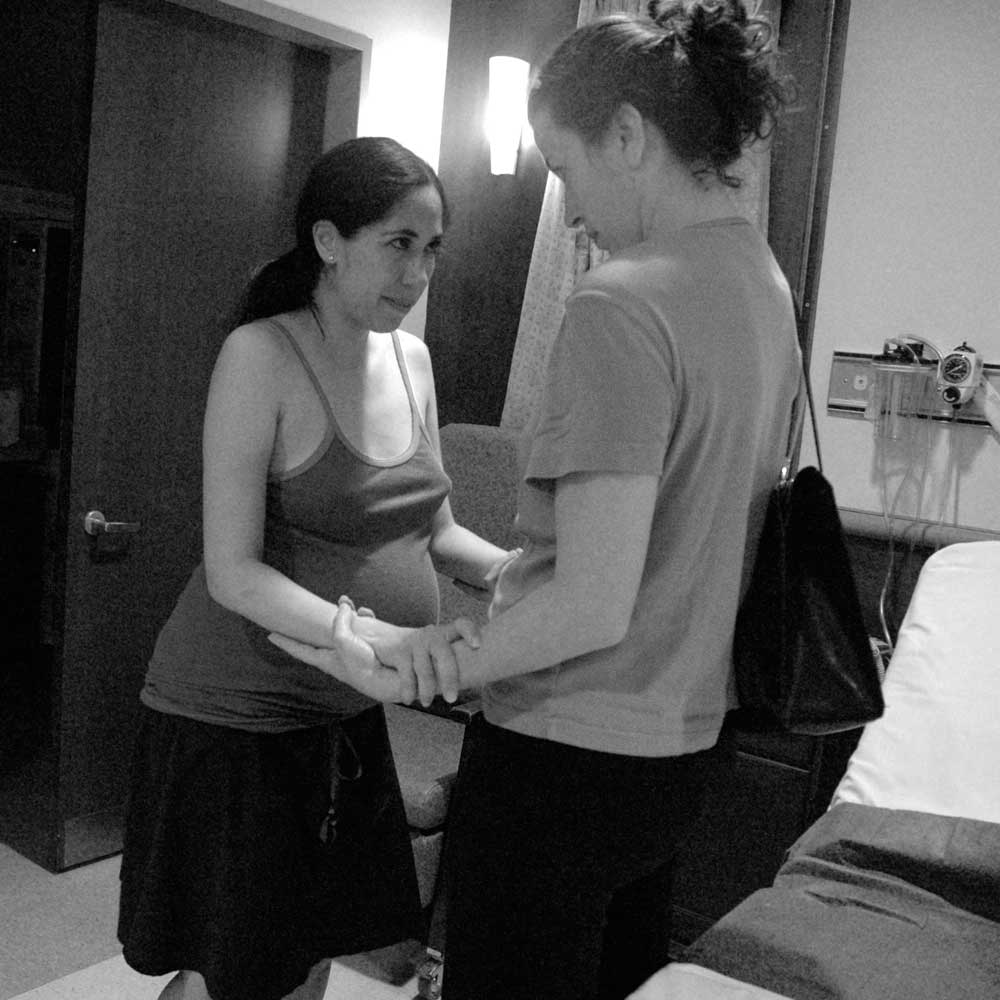 You want someone trained in childbirth who will be 100% by your side to help you through this experience. A doula can also help your partner to remain calm and take the pressure off your partner to remember everything they learned in childbirth class or read in that book a few months ago.
During birth, your partner is having an emotional experience as well. Doulas are trained to view childbirth as normal and are prepared for the sounds people make, the positions people choose, and the way they act during labor. Many partners, however, are unprepared for what childbirth really looks like. Some may even find it frightening. A doula can serve as a calming presence and assure your partner that what you are experiencing is normal.
2. Because you want someone who can answer your questions before, during, and after labor.
Are you awake at 3 a.m. and wondering if you're actually in labor? Your doula is there for you. Not sure about something a doctor is saying? Your doula can help explain. Want extra support in the first hours after birth? Your doula is there.
3. Because you might need an advocate.
Doulas are there to support you and make sure your birth preferences are respected and accommodated whenever possible. While the doula won't communicate your wishes directly to the midwife or doctor, they will reflect back to you when something doesn't align with your expressed wishes. They can also help you understand why a particular procedure is being offered to you and help you make the best decision for you.
4. Because you want unconditional support.
No one wants to be judged—especially while in labor. Doulas show up without an agenda, except to do what is necessary to help you emotionally and physically.
5. Because you know the stats.
Doulas can help reduce the likelihood of an unnecessary cesarean. Research shows the presence of a doula also reduces the likelihood that a vacuum or forceps will be used, and that birthing parents with doula care are less likely to need pain medications. In addition, parents who hire a doula are more likely to be satisfied by their birth experience and more likely to have a slightly shorter labor. The most famous quote about doulas by Dr. John H. Kennell is worth repeating here: If a doula were a drug, it would be unethical not to use it. Book your doula now with boober.
6. Because you would like to birth without pain medications, if possible.
Doulas are trained in non-pharmacological comfort measures and much of what they do revolves around using techniques that reduce or shift the experience of any pain sensations you may experience. These include everything from massage, to applying heat or cold, to pressing on acupressure points, to offering guided visualizations, to simply providing reassurance throughout your birth.
7. Because you would like to birth with pain medications, if possible.
There's a myth that doulas are only for people who want to have a drug-free childbirth. Doulas are for all people, no matter what their circumstance is. They can also help you manage your pain until the epidural or other pain medication is available. Once you have your pain medication, the doula will continue to provide emotional and informational support. And in the case that your pain medication doesn't work in full or has side effects, your doula can help you manage these situations.
8. Because you want someone to make you feel as comfortable as possible.
Need a pillow between your knees? A popsicle to suck on? A cool compress on your forehead? The music to be louder? Doulas are there for you, and they work hard to anticipate and respond to your needs.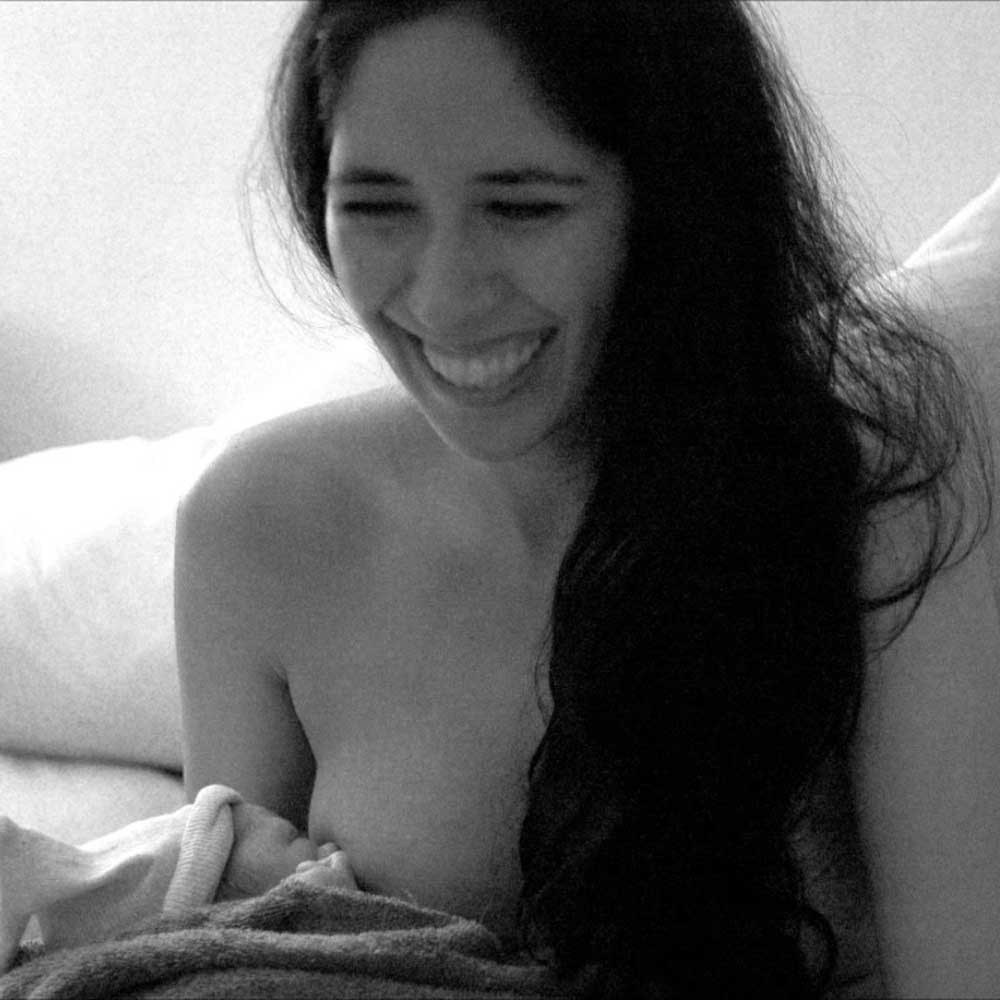 9. Because you want to breastfeed/chestfeed.
Doulas are trained in the basics of lactation support and can provide guidance about lactation immediately following birth. In addition, your doula can help support you in keeping the baby skin-to-skin in the first moments after birth, assuming all is well, which contributes to higher rates of breastfeeding.
10. Because you want a home visit after you give birth and a doula is there to help.
Doulas typically visit your home within the first few days after birth to check in on you, process the birth with you, coo at your new baby, and to offer immediate support
—If you're looking for a doula to help with your labor and birth, boober can help. Fill out the form here and one of our care connectors will help you connect with a doula who matches your needs, style, and budget!